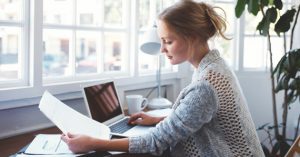 Before you invest in real estate, residential or otherwise, one of the most important things to do is to familiarize yourself with local real estate market's figures. Over the past few years, Charlotte has gained a lot of attention from real estate investors and home buyers. Here's why.
Property values have increased over the past 20 years
One of the most notable market trends in Charlotte is the rise in property values in the city, which is one of the reasons why it's on Zillow's list of the top ten hottest housing markets in the US. According to this report by S&P CoreLogic Case-Shiller, property values in Charlotte increased from an index level of 133.98 in October 2007 to 151.05 in November 2017. That's an 18-point different over a 20-year period.
During the recession, Charlotte property values significantly decreased to an index level of 108.39 (in January 2012) – a 25.59-point difference compared to the index level back in October 2007. Since then, however, Charlotte's housing market has bounced back, with property values in the city continuously rising.
Experts predict that property values in Charlotte will continue to rise in the following years, given the job growth projections in the greater Charlotte metropolitan area.
Despite the increase in property values, Charlotte real estate remains relatively affordable compared to other markets with a similar size, population, economy, and real estate offerings.    
It's a seller's market
Job opportunities are one of the main drivers behind the demand for Charlotte residential real estate. The problem is that Charlotte's housing supply can barely keep up with the demand. If you're a homeowner thinking of selling your home in Charlotte, the combination of high demand and low inventory creates the perfect conditions for you to list and sell your home.
From May 24 to August 24, 2017, the median sales price in the city jumped to $230,000, representing a 10-percent year-over-year increase. And projections indicate that prices are going to keep rising, and at a rate higher than the national average.
Number of home sales are expected to increase
Average median sales prices aren't the only ones that have increased over the past few years. Over a 5-year period (September 2012 to March 2017), home sales in Charlotte jumped from 2,406 to 4,500, according to this market snapshot by Trulia. Experts predict that home sales are likely to increase in the following years, thanks to the stable demand for Charlotte homes.
The housing supply is also increasing
Based on this report by the Federal Reserve Bank of Richmond, 1,182 new residential permits were issued in the Charlotte MSA in 2017. This is indicative of the ongoing market trend showing the rise in the construction of single-family homes and other residential properties.
In conclusion: the Charlotte housing market is doing well
Charlotte's real estate market is one of the most stable markets in the country. Although there have been fears of another downturn, recent figures in home sales and construction and the healthy, sustainable growth in property values indicate that the Charlotte housing market is far from fragile.
Foreclosure rates have been decreasing since 2012, and the number of homeowners underwater has also plummeted. All these suggest a healthy housing market – one of the reasons why investors and home buyers continue to explore real estate opportunities in Charlotte.
To learn more about Charlotte and Lake Norman real estate, talk to David Dunn today at 704-999-3591 or david.dunn@sothebysrealty.com.